Golden Eagle 2 Diner
682 Morris Park Ave, Bronx, NY 10462
Order now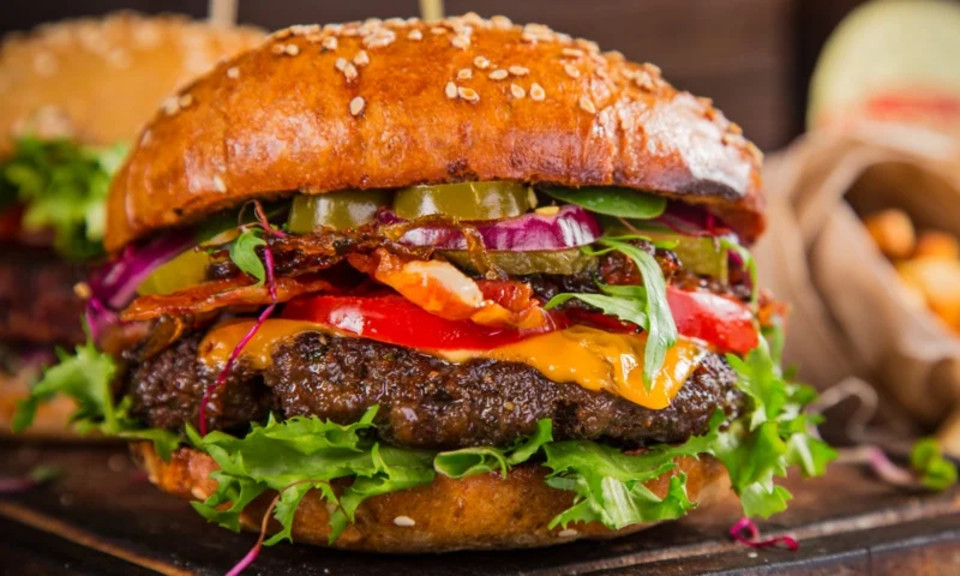 Ralph
I put that the order was correct, it wasn't. However the place still gets 5 stars in my opinion. The food was on time to the minute, everything I asked for specifically was done (we forget how often this goes overlooked), and it was warm and tasted amazing. They forget NY French toast which look, this happens when the order is big, we order 50 bucks worth of food. I called and they were nice and apologetic and I sent the guy out. He was here in 15 minutes. This place is great, does the right thing.
Tykeah
Delivery came almost an hour early and the food was great. They really improved from the last time I ordered from them. Those potatoes are great, could've use a little bit more seasoning but I added some salt pepper and ketchup and it did the trick. Great tasting sausages I just wish they would've cut them open so that they could've cooked a little more being that I'm pregnant. It was a large portion other than those minor complaints. Everything was wonderful!
Naomi
This was the second time I ordered from there. The delivery time was within the window that a grub hub suggested. The food came nice and hot. It was very delicious. I ordered something different than the fist time I ordered and I have no regrets. I will continue to order food from there. It seems everything that I get is flavourful and great.
Sadiqua
I ordered a gyro platter. It came with fries and a Greek salad! My order was due to me by 7:35-8:00pm however I got it at 7:00pm! The most authentic gyro that I have ever had from a diner food was great, fresh and warm. I will definitely order from this restaurant again.
Rachel
Love this diner. Food is really good and cheaper than the other diners in my delivery zone, and because I ordered late at night they even gave me two free tasty donuts that were huge (and I dont normally like yeast donuts!)
Salimah
The delivery guy was so nice, next time I'm tipping better! The food was so good I was singing and dancing my children were like mom it's not that serious. Lol
I ordered steak, fried egg, home fries, and whole wheat pancakes... With freshly squeezed OJ! My children had toasted bagel with Swiss cheese and scrambled eggs. My oldest said "the cheese should have been in between the egg and not stuck on bread."

Over all it was on time, hot, and tasty. The delivery guy was so patient he asked if I had everything and I closed my door to check. Came back and told him it was all correct. Bless that man. I would order again!! I have ordered plenty of time on seamless and the delivery people were nasty to me, but he was nice.
Amirh
I ordered the chicken ranch blt wrap with onion rings, it was perfection! The onion rings tasted freshly battered and fried the wrap was hearty and favor filled but not salty and I love that they used mixed greens lettuce and not run of the mill romaine lettuce (or even worse iceberg lettuce). The portions are huge for the price also.
Coreyne
Food was steaming hot, Arrived 40 mins early. Ordered the 2 Reuben (Corned beef and Pastrami )sandwiches w. Fries & a order of buffalo wings , everything was amazing will definitely be ordering again soon maybe tomorrow. My new favorite diner to order from on seamless. Definitely recommend this diner to everyone
Joselys
LOVE YOU GUYS! Got my order way before it was expected and my philly and mozzarella sticks were perfect. I order quite frequently and theyve never messed up on my order thus far. I work in the restaurant business myself so I can honestly say they 100% match my expectations. Thanks
Monique
Theres no way I cant leave a review. The food was way too good. I wasnt expecting to be so pleased. Its one of those meals where you get full but theres still more food on the plate and you get angry because its so dang good. Yeah, it was that good.
About us
American, Breakfast, Diner, Dinner, Sandwiches
Today

Delivery: 6:00 AM - 8:00 PM

Takeout: 6:00 AM - 10:00 PM

Delivery

Tuesday:

6:00 AM - 8:00 PM

Wednesday:

6:00 AM - 8:00 PM

Thursday:

6:00 AM - 8:00 PM

Saturday:

6:00 AM - 8:00 PM

Takeout

Tuesday:

6:00 AM - 9:00 PM

Wednesday:

6:00 AM - 9:00 PM

Thursday:

6:00 AM - 9:00 PM

Friday:

6:00 AM - 10:00 PM

Saturday:

6:00 AM - 10:00 PM